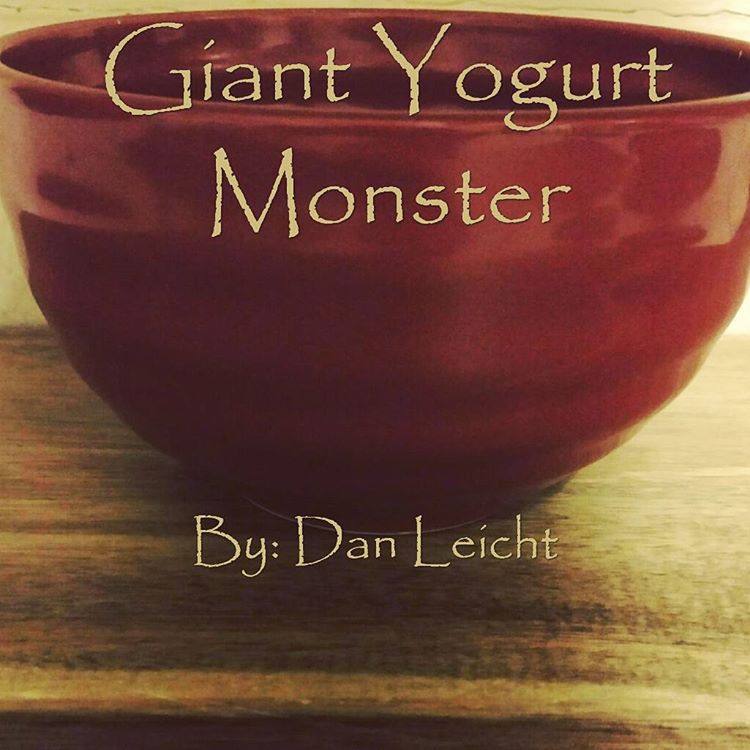 Giant Yogurt Monster
By Dan Leicht
He pushed the yogurt about his plate with the underside of his spoon.
"Don't play with your food, Jeremy," said his mother. She was on her computer at the other end of the table, glancing up at her four year old son every few minutes. On her screen was a story she'd been working on for the past couple months.
"It's squishy and looking at me," he replied. He was mimicking the faces he saw in the pile of vanilla flavored goo. From across the table his mother couldn't see the yogurt wink, or the way it reached out to shake the boy's hand. She didn't notice the pile of yogurt stand up on the plate, jump down from the table, and run into the living room.
"May I be excused from the table?" he asked. He was looking over his shoulder at the runny yogurt trail leading out of the kitchen.
"Sure, just place your dish in the sink," she replied, her eyes not leaving the bright screen. She was entranced in the story of fiction she was creating, not paying attention to the one happening right in front of her. Read more ›