You can find the follow-up to The Centennial Courtship on both Kindle and Kindle Vella.
Check out the Romance/Mystery novel – The Centennial Engagement!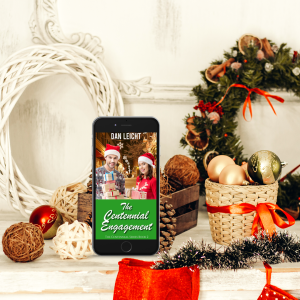 Book a room at the bed-and-breakfast and return to Brooks Landing during the holidays. Abigail and Hunter's relationship continues to grow, but are they ready to make the next step? Meanwhile, Colin finds himself in a blooming love triangle. Unfortunately for Hunter, and Colin, their love lives are uprooted when the neighboring town of Peak Creek calls on the help of Officer Robinson (and his crime-stopping partner Colin Bloom) to solve a mystery once again-This time before Christmas.