Subscribe to my Newsletter 
The Centennial Courtship (Available on Kindle Vella):
Abigail Bloom's life is thrown into a sweeping romance when a new deputy rolls into the small town of Brooks Landing, but when her high school boyfriend admits he still loves her, and her ex-husband enters back into her life, she's unsure if she can hold onto her new chance at true love. A break-in in the small town causes Abigail's exes to suspect the new deputy. Can she trust him or is he using her as an alibi?
Read The Centennial Courtship and consider giving it a thumbs up (option at the end of each episode) if you enjoy.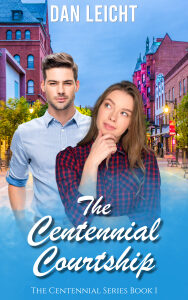 The Centennial Courtship is also available on Kindle!