Subscribe to my Newsletter 
The Centennial Courtship (Available on Kindle Vella):
Abigail Bloom's life is thrown into a sweeping romance when a new deputy rolls into the small town of Brooks Landing, but when her high school boyfriend admits he still loves her, and her ex-husband enters back into her life, she's unsure if she can hold onto her new chance at true love. A break-in in the small town causes Abigail's exes to suspect the new deputy. Can she trust him or is he using her as an alibi?
Read The Centennial Courtship and consider giving it a thumbs up (option at the end of each episode) if you enjoy.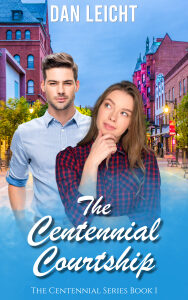 The Centennial Courtship is also available on Kindle, Nook, and Smashwords.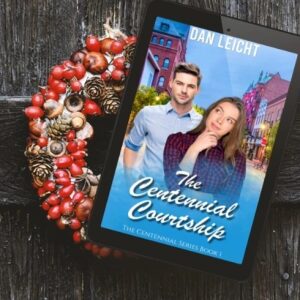 The Centennial Engagement
Book a room at the bed-and-breakfast and return to Brooks Landing during the holidays. Abigail and Hunter's relationship continues to grow, but are they ready to make the next step? Meanwhile, Colin finds himself in a blooming love triangle. Unfortunately for Hunter, and Colin, their love lives are uprooted when the neighboring town of Peak Creek calls on the help of Officer Robinson (and his crime-stopping partner Colin Bloom) to solve a mystery once again-This time before Christmas.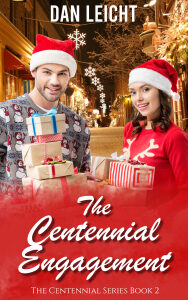 One Town Over is a serial on Kindle Vella that takes place next door to Brooks Landing. Sound familiar? Brooks Landing is the central setting of The Centennial Courtship. Learn more about the neighboring small towns in this brand new serial! Read the first 3 episodes for FREE. Make sure to follow so you don't miss the latest episodes!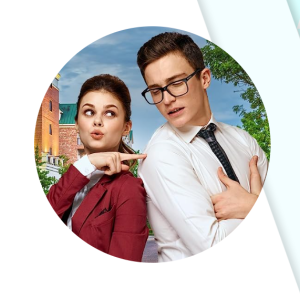 John Prince's life in Peak Creek seems perfect. He's been seeing Cassandra Queen for six months and hopes to move in together. However, Cassandra resists the change, putting John's romantic future into question. When an opportunity to advance at work opens up, John feels his luck turning around. Katie Young, a recent transfer at the firm, has other plans. Their rivalry collides when they have to co-present during a company retreat. Join Richard and Emelia (along with John and Katie) in season 2!
Find these stories and more in my curated Link Tree.