Friday is here!
To celebrate the fact that a week of work has gone by I present a great flash fiction piece by author/editor Cinta Garcia de la Rosa titled Wobbly. We've worked together on The Groovy Cool Adventures and her writing is always entertaining, whether she's writing as Cinta or her alter ego Rosa Storm (Storm writes scary stories!).
Cinta Garcia de la Rosa is an International Award-Winning Author who spends her time in the United States and Spain with her amazing husband. Along with writing, her career encompasses beta-reading, editing, proofreading, and translating Spanish/English.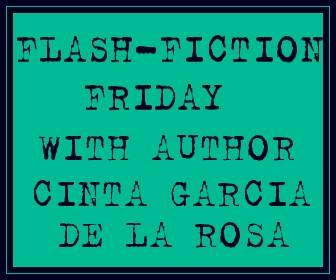 WOBBLY
– By Cinta Garcia de la Rosa
---
"Here we go with the wobbly parade." Rachel gestured at the people passing by on the sidewalk.
"Wobbly parade?" Henry asked. "What are you talking about?"
"Look at the woman in red."
"The one crossing the street?"
"Yep."
"Wow, now I see what you mean."
The woman, who clearly didn't have any sense of fashion, was wearing the most ridiculous pair of shoes Henry had ever seen. They were printed with some psychedelic design groovy cool back in the Sixties and had absurdly high heels. With the way she was walking fast and how her ankles swayed dangerously side-to-side, she looked as if she might fall at any moment. It was a miracle she didn't break a leg with every shaky step she took.
"I like coming to this same coffee shop every morning and laugh at them while they head to their work places."
"Really, Rachel? That's borderline stalkerish and creepy."
"Don't be ridiculous. There is nothing wrong about watching people. That's excellent material for my writing."
"Could be, but I still think it's creepy."
"You are too strict, Henry. Are you sure you are only twenty-five? Because sometimes you talk like my father."
Henry looked away and crossed his arms over his chest. His pursed lips showed he was feeling offended.
Rachel touched his arm. "Come on. You know I'm joking. And you have to admit the wobbly women are funny."
Henry couldn't repress a smile. "Did they inspire you to write something?"
"Oh yes. I'm writing about this woman who believes she has thought of the perfect crime, but her high heels ruin her plans. She breaks her ankle while running away from the crime scene."
"Do you think that story can interest people? Sounds kind of lame…"
"If you are going to insult my creativity, then I'd better go somewhere else to finish my story."
Rachel got up and left, walking with her ridiculously high heels that made her legs wobble.
Where you can find more of her writing!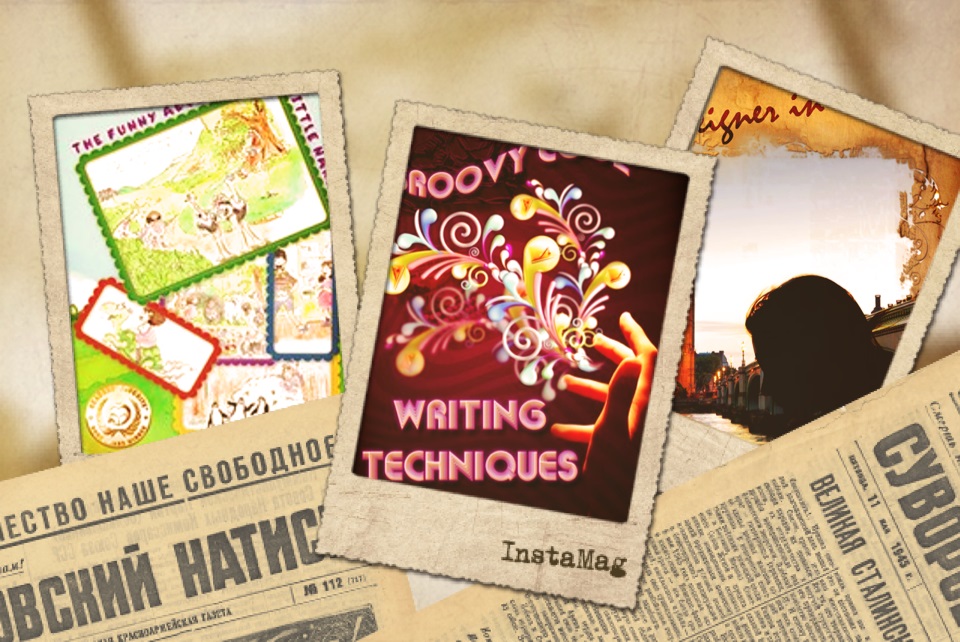 Bestselling Reads: http://www.bestsellingreads.com/cinta-garcia-de-la-rosa/
Facebook: https://www.facebook.com/pages/Cinta-Garcia-de-la-Rosa/333755993341596
Twitter: https://twitter.com/CintaNani78
Tsu: https://www.tsu.co/CintaGarcia
Blog: http://cintascorner.com/
Blog: http://authorsyouwanttoread.com/
Blog: http://icantstopreadingblog.com/
Website: http://cintagarcia.com/
Pinterest: https://www.pinterest.com/CintaGarciaRosa/
Tumblr: http://cintascorner.tumblr.com/
Linkedin: https://www.linkedin.com/in/cintagarcia
Amazon: http://www.amazon.com/Cinta-Garc%C3%ADa-de-la-Rosa/e/B009LHYYSM/